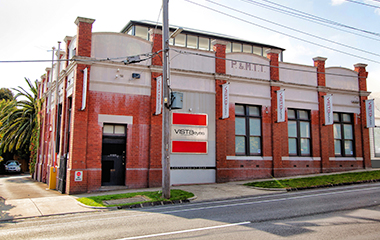 Address
1 Ross Street
Elsternwick  VIC   3185
Free parking is available on site
Phone
03 8532 5000
Opening Hours
Monday – Friday:  8:00am – 4:00pm
Saturday:  8:00am – 4:30pm
Closed on Sundays and Public Holidays
Email
Please fill in the form below, we will be in touch:

Updated Thursday, 2nd September, 2021.
IMPORTANT COVID-19 UPDATE RE: MELBOURNE'S LOCKDOWN 6
Due to Melbourne's current lockdown, which commenced at 8:00pm on Thursday 5th August, we wish to advise that the clinic will remain open for limited services.  We will resume our usual operations when restrictions are lifted.
If your appointment needs to be rescheduled, we apologise – and our team will be in contact with you to arrange an alternative time.
In light of the locally acquired cases of COVID-19 reported across Victoria, we are urging all patients and visitors to check the updated public exposure sites as listed by DHHS: https://www.coronavirus.vic.gov.au/exposure-sites
As instructed by the DHHS, if you have visited any of the listed Tier 1, 2 or 3 exposure sites during the times listed, you must follow the relevant instructions.  You must not enter the clinic.
We've updated our COVID-19 VISIT GUIDELINES – please be sure to read these, so you know what to expect when you arrive.
We appreciate your patience and understanding during this time.
Thank you from everyone at VISTAeyes Laser Eye Clinic.
And… An Important Message About KINDNESS
One of the most challenging parts of dealing with the past 18+ months is the uncertainty!  The situation makes it difficult to plan holidays, work commitments, celebrations, events and… appointments.
We feel your frustration.  The restrictions keep changing, the repeated lockdowns, the ever changing exposure sites to look for, and financial pressures are being felt by many and can be overwhelming.
We can confirm selected patients, based on the nature of their appointments, are considered essential, and are permitted to attend their appointment at our clinic.  Your confirmed appointment is a valid reason to leave home and travel outside the 5km limit – however, you must follow all of the COVID-19 Visit Guidelines.  For some of our patients, during this time, appointments will, unfortunately, need to be rescheduled.
The many layers of pressure caused by these disruptions affect us all in different ways.   If are you are feeling upset or offended by us needing to reschedule your appointment, please take a moment to pause and consider the impact your words or actions have on others – it would mean a lot to our team members, who have to deliver the news to many people every day.
It is exhausting for everyone – but please let's show each other kindness and compassion.
Worksafe Victoria has recently released a campaign called "It's never OK" to help bring awareness of the impact of unacceptable behaviour experienced by workers across a variety of industries. For more information please see: https://www.worksafe.vic.gov.au/itsneverok