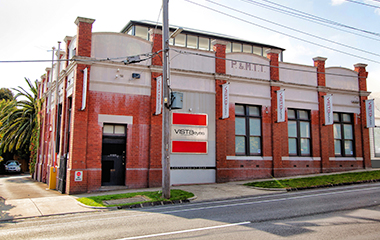 Address
1 Ross Street
Elsternwick  VIC   3185
Free parking is available on site
Phone
03 8532 5000
Opening Hours
Monday – Friday:  8:00am – 4:00pm
Saturday:  8:00am – 4:30pm
Closed on Sundays and Public Holidays
Email
Please fill in the form below, we will be in touch:

IMPORTANT COVID-19 UPDATE
Updated Friday, 3rd December, 2021.
At VISTAeyes, all staff and doctors are FULLY VACCINATED against COVID-19.
In light of the locally acquired cases of COVID-19 reported across Victoria, we are urging all patients and visitors to check the updated DHHS Checklist: What to do if you test positive to COVID-19 or if you've been told you are a contact.
As instructed by the DHHS, if you have tested positive or if you are a contact, you must follow the relevant instructions.  You must not enter the clinic.
We've updated our COVID-19 VISIT GUIDELINES – please be sure to read these, so you know what to expect when you arrive.
We appreciate your patience and understanding during this time.
Thank you from everyone at VISTAeyes Laser Eye Clinic.
And… An Important Message About KINDNESS
One of the most challenging parts of dealing with the past 18+ months is the uncertainty!  The situation makes it difficult to plan holidays, work commitments, celebrations, events and… appointments.
We feel your frustration.  The restrictions keep changing, the repeated lockdowns, the ever changing exposure sites to look for, and financial pressures are being felt by many and can be overwhelming.  On top of this, there are mandades and rules about masks, vaccines, check -ins etc.
The many layers of pressure caused by these disruptions affect us all in different ways.  If are you are feeling upset or offended by us requiring you to follow the COVID-19 Visit Guidelines, for an unexpected delay or for any other reason, please take a moment to pause… and consider the impact your words or actions have on others – it would mean a lot to our team members, who have to deliver the information to many people every day.
It is exhausting for everyone – but please let's show each other kindness and compassion.
Worksafe Victoria has recently released a campaign called "It's never OK" to help bring awareness of the impact of unacceptable behaviour experienced by workers across a variety of industries. For more information please see: https://www.worksafe.vic.gov.au/itsneverok